Logan Airport Transportation
Boston LIMO & CAR SERVICE
When you need airport transportation to or from BOS airport, A1 Logan Car is the one-stop shop. We offer fast, friendly, safe, and reliable Boston airport transportation for travelers to and from Logan Airport. Our Boston black car service is specially designed to fit every travel need. We provide a complete, prompt, reliable transportation car service at BOS Airport. We can monitor your flight, and before your plane hits the runway, we are already at the airport terminal waiting to pick you up. Having a professional driver is necessary whether you need Logan transportation for business or pleasure. We are excited to welcome you to our new vehicles and look forward to serving you with all your transportation needs. Our fleet of modern vehicles and the newest models is available at your service. Check out our SUVs, sedans, and Sprinter vans. Our vehicles are very comfortable. They are designed to fit your needs.
You'll also enjoy our Boston airport limo service and Boston airport car service. We are your reliable, professional, affordable chauffeur service. This is why you can be sure professionally trained chauffeurs drive you.
Executive Sedan Black Car Service Boston MA
Boston is the largest city in the state of Massachusetts. It's a hub of business companies. When you need a ride home or to the airport, A1 Logan Car is your transportation choice. We provide meticulous and prompt executive sedan service in Boston. We are always ready to help you. We will be there for you every step of the way, and there won't be any problems or hiccups on your ride with us. We're here to make your ride perfect. We'll do whatever it takes to make it as perfect as possible. Boston car service has a consistent philosophy: to exceed our customers' expectations, go far beyond, and provide the ultimate business-class experience while maintaining high professionalism and integrity. Several factors make us stand out from the rest of the competition, including:
A commitment to reliable, on-time service

All new comfortable, and maintained vehicles

Our quality assurance guaranteed
We provide professional car service to our clients, letting them feel comfortable and confident about our top car service. We have a fleet of luxury vehicles and 24-hour reservations and provide a level of service unmatched in the area. We pride ourselves in the quality of our corporate car service. We are here to serve you, and we are focused on your needs. The primary role of our chauffeur service is to take our clients safely to their destination. We've got a 24-hour, seven-day-a-week customer support team that works around the clock to make sure your plans are running smoothly while you are on the road.
Your driver will be waiting to meet you no matter what happens
Enjoy a high-quality transfer experience at surprisingly low prices
No queues, no delays – we'll get you to your destination quickly
For complete peace of mind, we'll take you directly to your hotel door
Boston Limo Service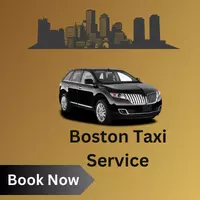 Logan Airport Taxi
Sporting Events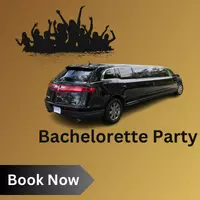 Bachelorette Party Bus
Car Service to Logan Airport
Are you looking for an airport car service to Logan Airport? We take the hassle out of your travel experience. Traveling could be less tiresome for you if the driver is an expert. Our expert and professional chauffeurs will drive you to or from Logan Airport safely. We can be by your side at whatever time you need a ride to and from Logan Airport. A1 Logan Car provides you with a comfortable ride at a competitive price. We understand how important your time is and provide the best private car service in the area. We strive to make every ride as smooth and pleasing as possible in our black car service. We are committed to delivering reliable Logan Airport transportation services. With an expert, licensed driver and a diverse fleet of vehicles, we're sure you'll have an amazing experience. Car services to Logan Airport offer the most competitive rates to suit your needs. You can rely on our team of friendly and professional representatives, who are certified to ensure you receive the highest quality of service. All of our chauffeurs and vehicles are inspected daily to make sure that we meet the highest standards in the industry because you deserve the best, most reliable, safest, and most-relaxing service.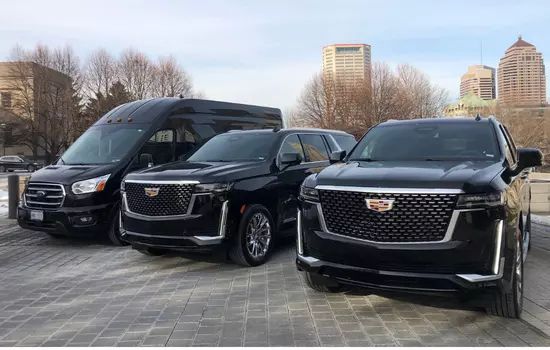 Transportation Car Service
A1 Logan Car is a full-service chauffeured transportation car service company founded on the belief that a client's time is our most important commodity. Whether you're traveling for business or pleasure, we have a fleet of late-model luxury sedans, SUVs, and Sprinter vans to fit your travel needs. The professional chauffeurs ensure that you arrive safely at your destination on time. They have local knowledge and are always courteous and well-spoken. Each has been thoroughly vetted for skills and experience and received ongoing background and drug checks. Bookings can be made seamlessly on our website with one of our customer service agents 24/7. We'll take you to and from Logan Airport safely. Our drivers are experienced and know the Boston area well. There's no stress and no hassle. Our mission is to provide efficient and reliable luxury car service. We provide car service in Boston and provide you with a relaxing time as you make your way to your destination. Our expert chauffeurs will pick you up quickly, safely, and in comfort.